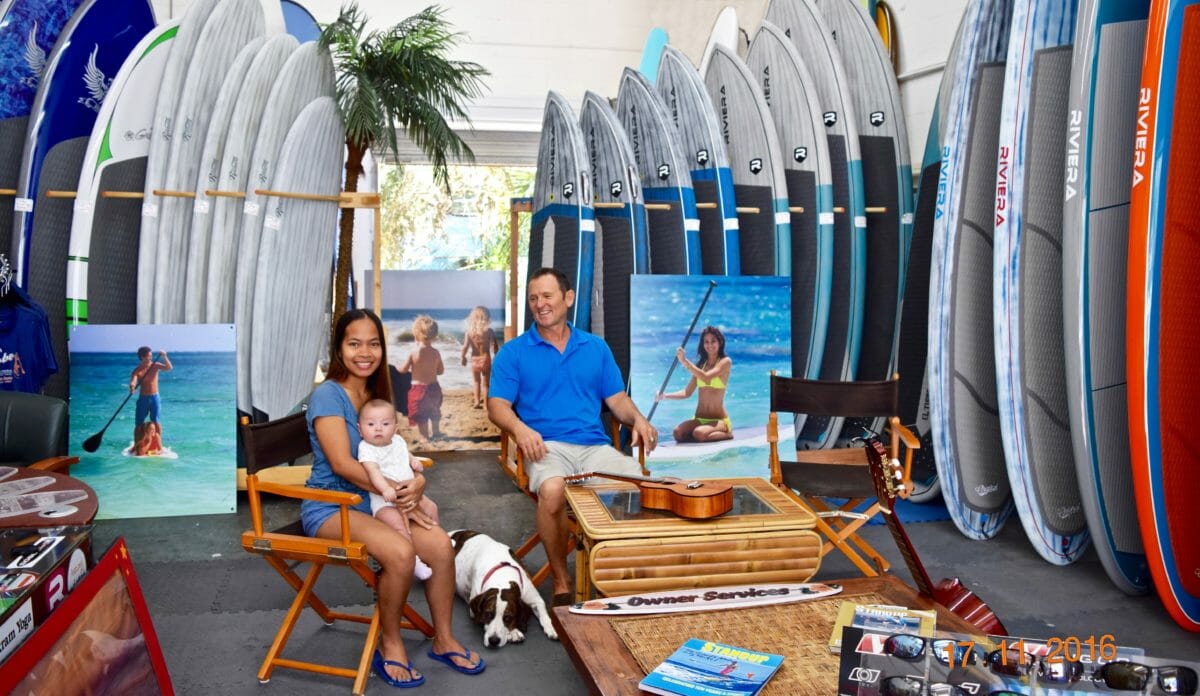 Paddle Board and Kayak SALE 5%-40% OFF!
Your Cocoa Beach Area Paddle Board and Kayak Shop
The paddle board market has thankfully come to a point where you can get quality boards at a reasonable price–if you shop smart! Come see us for a pleasant price reality check for entry-level and performance standup paddle boards for flat water family recreation, surfing, cruising, fishing, inflatable paddle boards and racing SUPs. SoBe Surf carries a full line of stand-up paddle boards from Riviera Paddlesurf,  Stellar SUPs and Riviera longboards! We have a great line-up of demo boards available at our Merritt Island shop and adventure center. SoBe is now proud dealers of Perception brand Kayaks! Great quality kayaks for great prices. We always have amazing in-store discounts on SUPs and Kayaks, or free shipping (for paddle boards) within the continental USA!
Our pro-level expertise, personal service and outstanding prices are hard to beat. We offer free advanced stroke training from our pro staff with each board purchase, so its worth the trip to Cocoa Beach / Merritt Island to get your next standup paddle board. Have a look below for more info!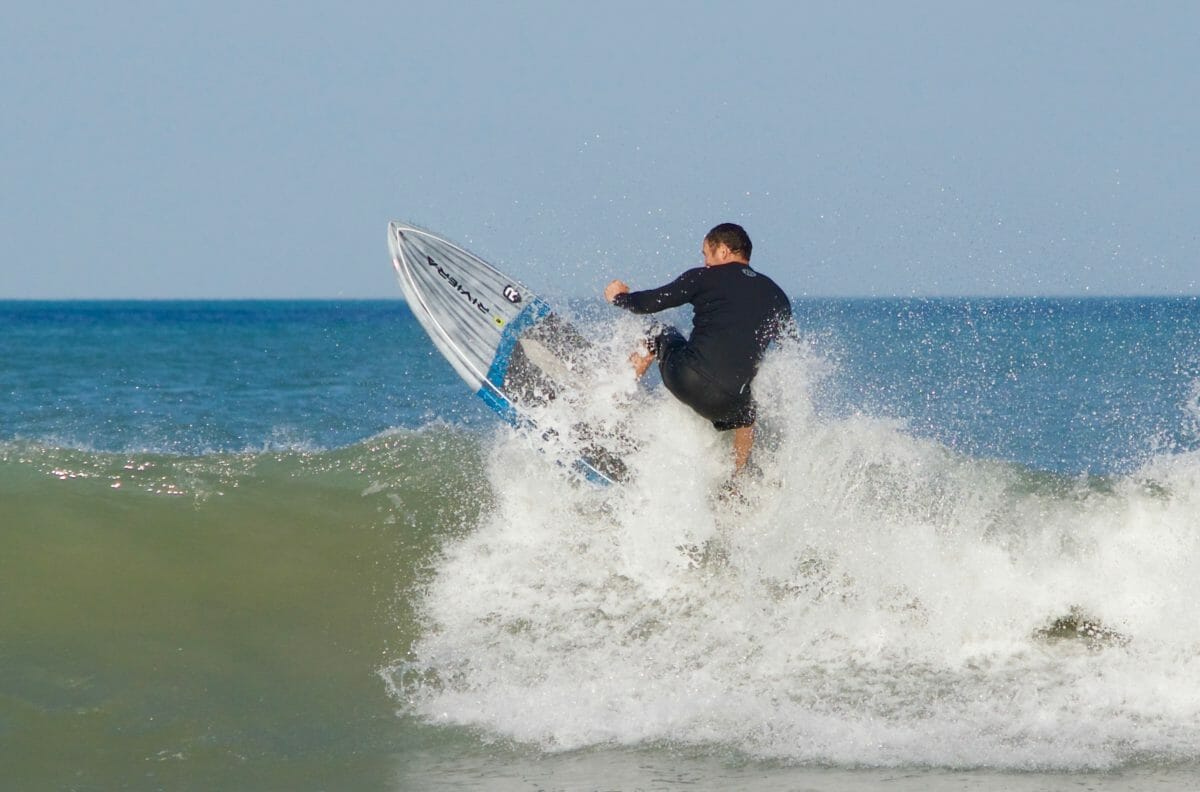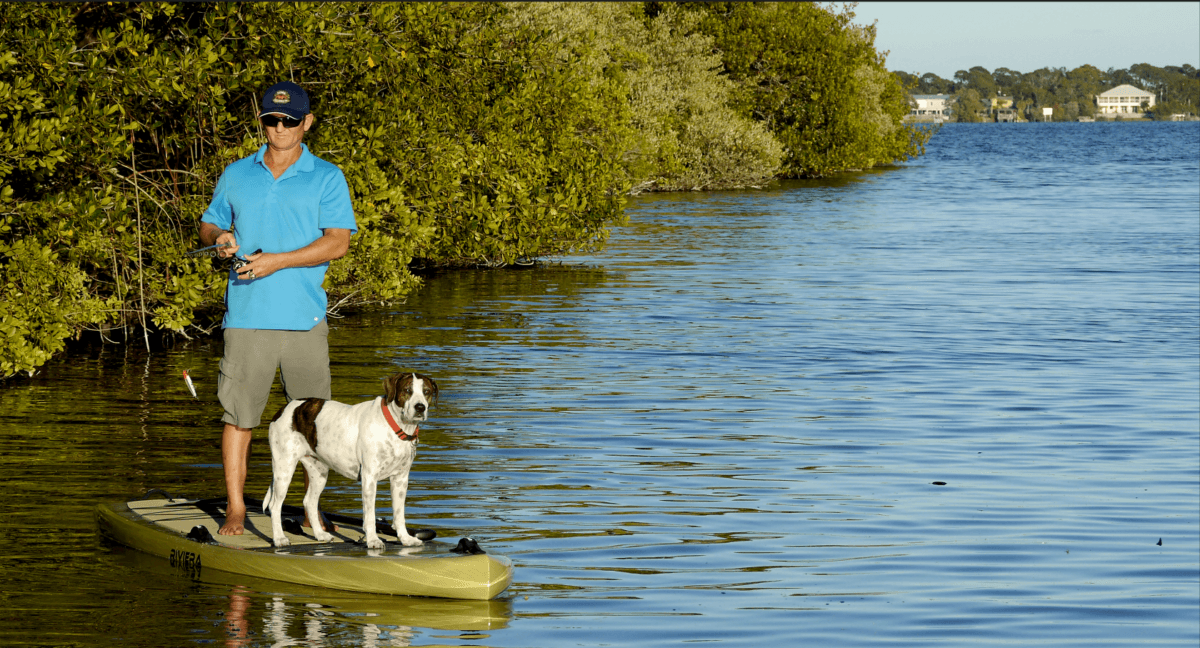 Currently In Stock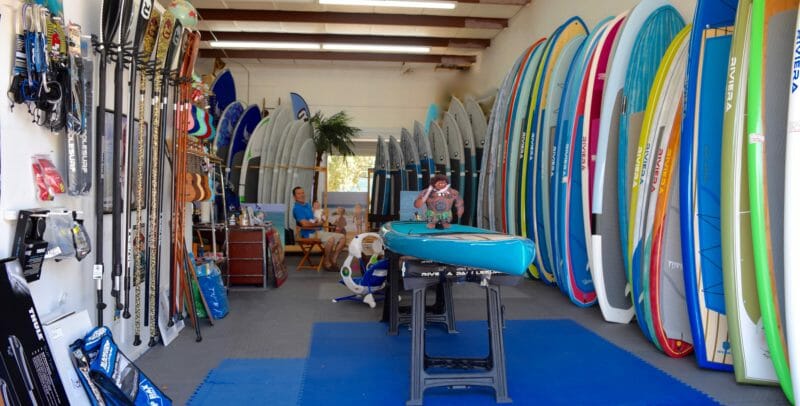 We have the largest floor space and inventory of any paddle board shop in the area. Here's what we currently have in store:
Paddleboards by Riviera,  Steller, and more!
Paddles by Riviera Paddlesurf, Hippo Stick, and others!
Surfboards by Riviera
Race boards, cruising boards, SUP surfboards, fishing boards, and inflatables!
Car racks by Thule, PFDs, and a wide range of other accessories
We are now carrying single and tandem kayaks buy Confluence Precision! Looking for something in particular? Stop in to our local Merritt Island SUP shop or give us a call! Either way, we'll share our expertise with you to help you find the board that you'll have most fun on!
Call SoBe Surf & Paddle at (321) 926-6571 for more info!
Riviera Paddlesurf "El Tigre" Stand Up Paddle Board
If you're looking for a light, fast and strong SUP surfboard, the "El Tigre" by Riviera Paddlesurf is the best board we have found. It's also one of our best sellers. We have all models of these in stock and ship for free anywhere in the lower 48 states. Check out our review video below!
Riviera Paddlesurf "The Boss" Stand Up Paddle Board
Riviera Paddlesurf's "The Boss" stand up paddle board is a perfect board for light, smaller-wave conditions in Cocoa Beach, FL. It's easy to catch waves on and performs superbly. We have this board in stock in our Merritt Island shop and ship for free to anywhere in the continental United States. Check out our review video below!
Riviera Paddlesurf "Fish On!" Stand Up Paddle Board
If you're looking for a stable, strong, and easy to paddle fishing stand up paddle board, the "Fish On!" by Riviera Paddlesurf is one of the best ones you'll find. We have several of these in stock in the shop and ship for free anywhere in the continental US. Check out our review video below and come on by to see one in person!
Call SoBe Surf & Paddle at (321) 926-6571 for more info!

Testimonials
"I had the pleasure of meeting Girard through a board sale. I was looking to buy a short SUP, and Girard had just the board I was looking for. When I went with my friend to his shop to look at the board, he and his wife (plus his very sweet dog Kona) were very accommodating. Girard not only showed me the board of interest, but also took me on a tour of the lagoon so that I could demo the board before purchasing it. During the demo, he pointed out the wildlife in the lagoon–we even saw dolphins and manatees! Girard gave several tips along the way on how to utilize the board to catch the best surf. In the end, I bought the board; Girard never pressured me and gave me an excellent deal for the quality and condition of the board. The board was a blast sup surfing in the ocean, and I can't wait to take it river surfing in Canada. Thanks, Girard!"
"I was demoing SUPs in the area to buy and Girard blew me away with his products and service! What a super nice, helpful guy! Every other store had little advice and just sent me out on the water. Girard took the time to discuss a lot of factors with me and gave amazing advice. He then took the time to come out on the water with me and corrected my stroke and stance! He even offered to take me to the ocean later to show me how to surf my SUP. His rental and purchase rates were better than the other 5 stores I went to, so save your time and money and just see him first!"
I have been buying and renting from Girard for several years. He's more knowledgeable about SUP than anyone else I know. More importantly…fair and honest. Won't sell you something he doesn't think you need.
Buy Your Paddle Board from the SUP Experts!
SoBe Surf and Paddle is owned and operated by champion pro SUP athlete Girard Middleton.  All our staff are the experts in stand up paddle boarding in Florida. We've designed our own boards, we compete regularly in SUP races and judge surf competitions, and SoBe Surf has been a professional SUP school for many years. To put it simply, when it comes to stand up paddling in Florida, nobody has the level of experience and record of integrity as SoBe Surf! Come visit our new standup paddle board shop in the Cocoa Beach area, located at 635 S. Plumosa St. #11, Merritt Island, Florida 32952.  Our SUP shop has a private launch just down the street where buyers can demo boards and get free expert instruction for their new purchase!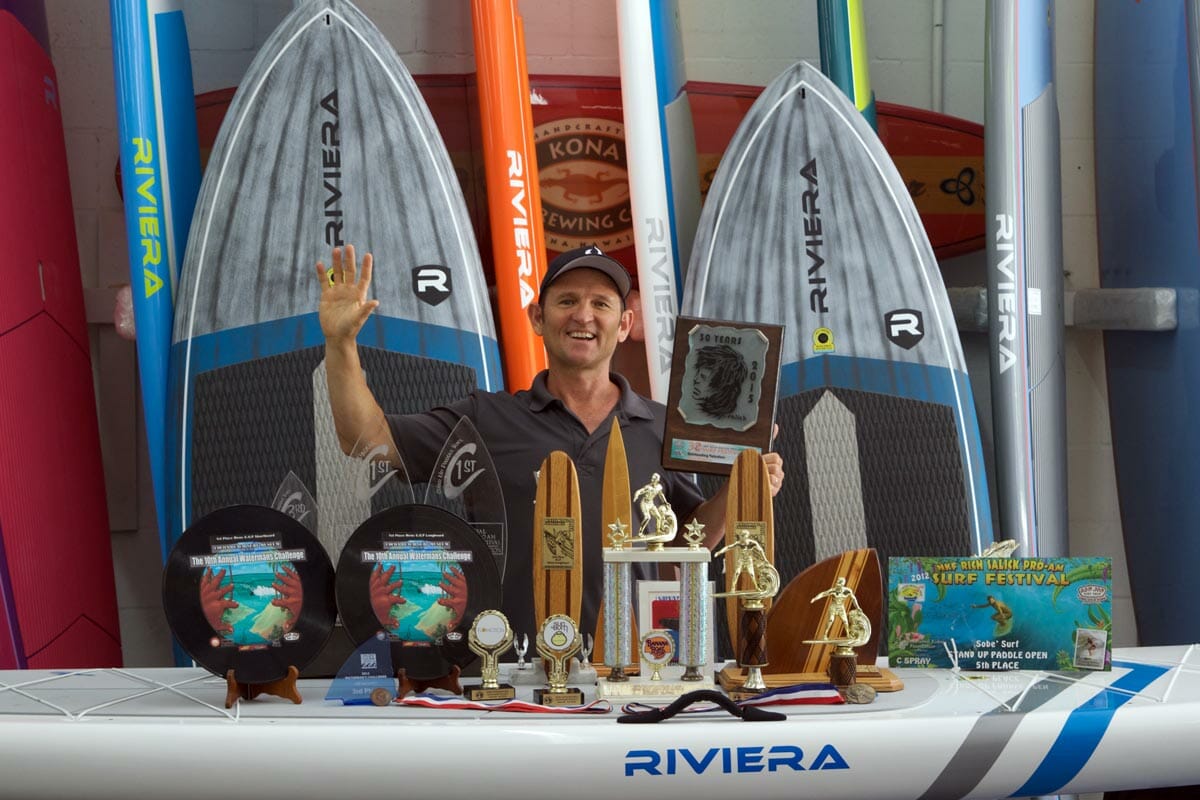 First In The Sport
SoBe Surf is the area's authorized dealer for Riviera Paddlesurf, Stellar SUP, Riviera longboards, and Girard Middleton Custom Designs. You'll find a wide assortment of models—from beginner boards to flat-water racing boards to high-performance surfboards—for you to demo at our facility near Cocoa Beach. We accept all major credit cards, checks, direct deposits and cash. SoBe Surf is owned and operated by champion pro SUP athlete Girard Middleton and family, so come get expert advice and training when you buy.
Give us a call at (321) 926-6571 if there's anything you're looking for!
Personalized Service
SoBe Surf & Paddle has a private launch for board demos on the peaceful Banana River Aquatic Preserve just down the street from our stand up paddle board shop on Merritt Island near Cocoa Beach. We have a large range of boards for you to demo before making your decision to buy. We carry the top brands in stand up paddle boarding, and offer very competitive prices, honest advice, and personal service with integrity. SoBe Surf can train you, customize your equipment and paddle, and give personal service for a lifetime. We believe that buying your stand-up paddle board, paddle, and accessories is very personal and that it's too big of an investment to just go pick one off the shelf at a store without expert advice and preferably taking it out for a test run beforehand.
Take One Out on the Water
Demo paddle boards and paddles of all shapes and sizes behind our standup paddle board shop before making your purchase. (You may even enjoy the company of a dolphin or manatee while doing so.) You'll get honest, expert advice, personal training, and service in a private setting. Helping you purchase the right paddle board for you is only the beginning of our service. We'll also customize your paddle to your size, get the Thule Racks designed for you vehicle, install your deck pads and other equipment, and offer you training and prolonged personal service for your SUP needs for years to come.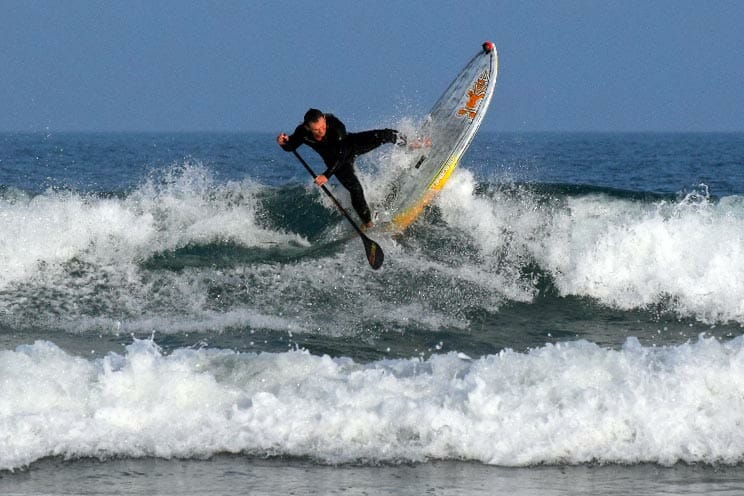 Local Knowledge
We live, paddle and surf in Cocoa Beach Merritt Island, and our standup paddle board shop is located just a few blocks from our private water access. It's easy to take out our wide range of demo boards before deciding on the one you will buy, and we're happy to lend you our experience so that you can find the board that you will be stoked with!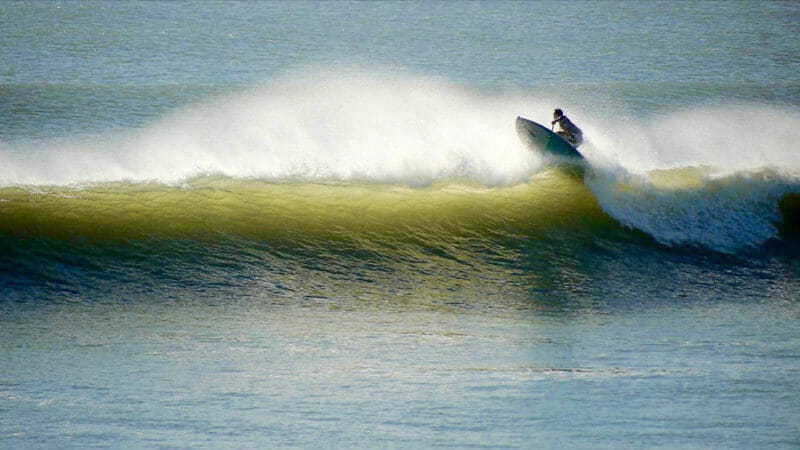 International Shipping
We're accustomed to working with international customers and international shippers/exporters to get you hard-to-find equipment more readily available in the United States. We can have most brands sent to your cargo/shipping hub at any US port. Sobe Surf has built a record of integrity with international orders over many years, made via phone or email. Contact us for more information!
Board Demos
Give us a call at (321) 926-6571 or send us a note by e-mail to find out about what we have in stock or to set up an appointment to demo a board!
Location
SoBe Surf's Cocoa Beach center is located on Merritt Island at 635 S. Plumosa Street #11. Have a look at the map below for directions. We look forward to seeing you here and having a great time in the water!
If you have any trouble finding us at our Cocoa Beach Merritt Island location, just give us a call at (321) 926-6571 and we'll be glad to help you out!
More Things We Offer In Cocoa Beach
Check out these other things that we offer at our private on-the-water launch Cocoa Beach Merritt Island location!
Questions & Inquiries
Call us at (321) 926-6571 or send us an e-mail to get further information on our current inventory, prices, special order availability, or anything else that you're looking for.