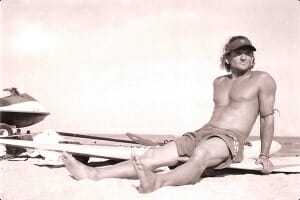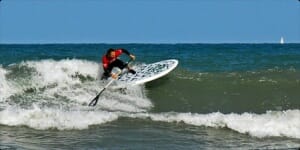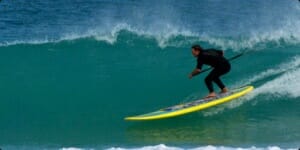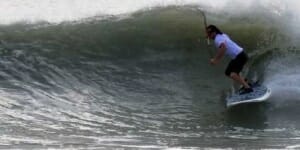 About SoBe Surf
SoBe Surf is a surf and stand-up paddle instruction and equipment rental company based out of Cocoa Beach and Miami. We offer surfing lessons, stand-up paddle lessons, SUP nature Tours, and equipment rentals in Merritt Island (near Cocoa Beach and one hour from Orlando) and Miami Beach, Florida. We are authorized dealers for the top brand SUP equipment and can train and guide customers in buying the right equipment and being the best rider they can be. And we're the place to demo the latest boards and get expert, honest advice weather you buy from us or not.
The SoBe Surf team competes regularly in SUP surf contest and races. Our team riders have won the Florida State Championship, Gulf Coast Championship, Key West Classic, NKF PRO AM, and many other events in 2011.
In addition to lessons, rentals, board sales and demos, we are offering amazing SUP nature tours where you experience manatees and touch nature up close safe and relaxing for all ages! Give us a ring at (305) 773-1142 for more information!
About Girard Middleton
Girard Middleton, pro SUP rider, surfer and instructor/coach, founded SoBe Surf in 2002, and SoBe Surf SUP in 2006. It was one of the first Florida SUP companies and a pioneer of the sport on the East Coast.
Girard has a Masters in Education, and has worked as a Certified Fitness Instructor, a Physical Therapist Technician, and served as Principal of a school in Abacos, Bahamas. He also served as Team Chaplain (Sports Counselor) for the University of Miami Football and Baseball Teams. He's a prolific singer/songwriter and an award-winning SUP racer and surfer.
Girard's competitive accomplishments include winning the 2011 Watermanâs Challenge SUP Shortboard and Longboard surfing competition and the 2010 NKF Pro/Am SUP surfing competition. He's made sharing SUP with others his passion. "I love helping people fall in love with stand-up paddle boarding and paddle surfing."
Girard's approach starts with safety and moves to coaching students to learn to control their bodies and minds, maintain a balanced life on and off the water, and helping interested people make an educated decision in buying the right equipment for their style of paddling.
SoBe Surf and Girard Middleton have been featured in a variety of media, including: The Wall Street Journal Magazine, the Travel Channel, NBC's First Look, FOX's Sports Xtra, Style File & Deco Drive, Plum TV, and many others.
Contact