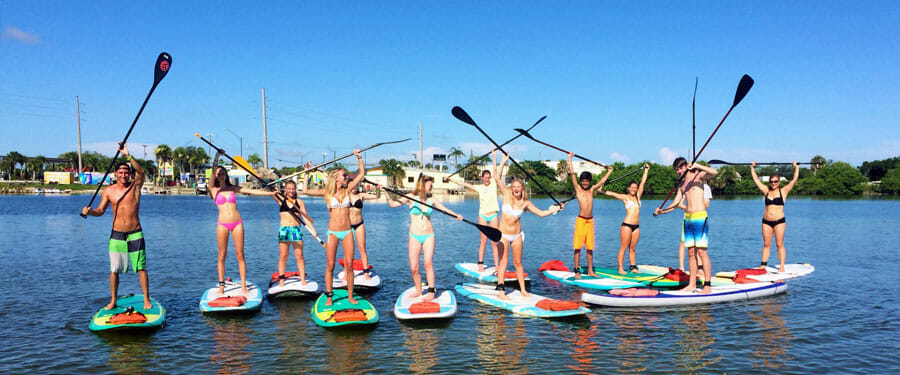 Testimonials and Reviews
SoBe Surf provides stand up paddle lessons, surf lessons, stand up paddle tours, board rentals, and board sales from our Merritt Island shop. Below are some comments from our guests and customers!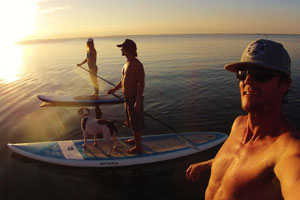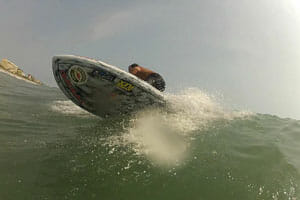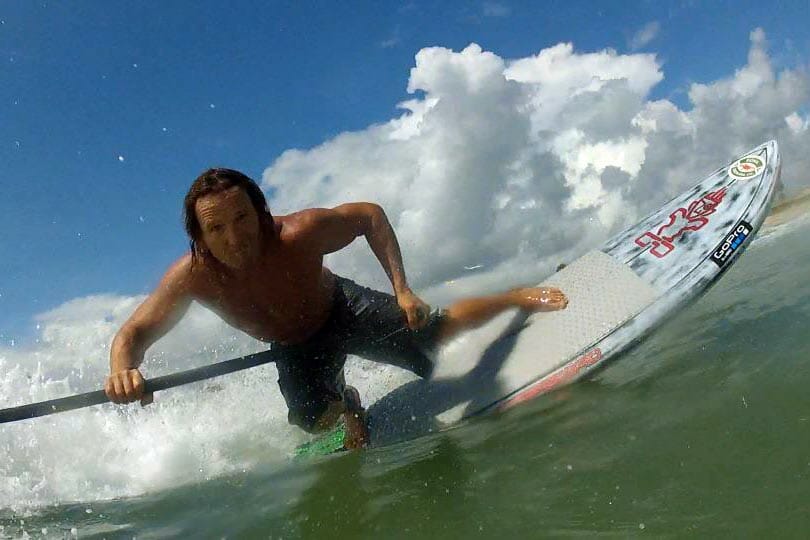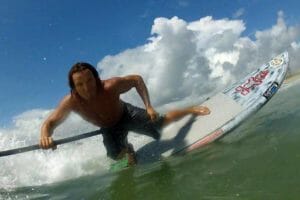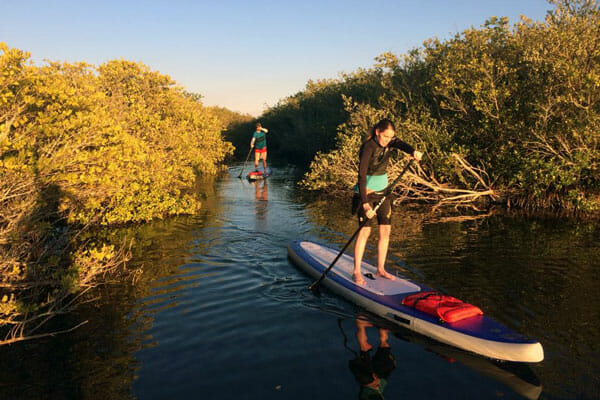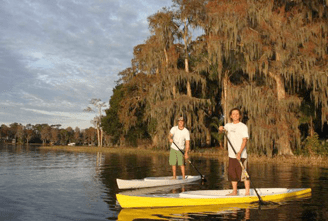 What We Offer in Cocoa Beach
What We Offer in Miami
How to Book
To book, call Sobe Surf at (321) 726-6571 or send us a note by e-mail at info@sobesurf.com. We can often accommodate same-day booking, but for best results try to give at least a 24-hour advance notice. If you have any questions, feel free to write or give us a call. Either way, we look forward to hearing from you!
Reviews for Stand Up Paddle Tours
"We vacation every year in Cocoa Beach and went to Sobe Surf for the first time last year. We had such an awesome time we went back again last week and had another amazing time. This time we saw dolphins and manatees on our SUP tour! What a great way to start your day and get in some exercise and sun while on vacation! We will definitely be returning to Sobe EVERY year!"
"The owner is insanely friendly and knowledgable. I would recommend anyone that paddle boards or wants to try to go to Sobe Surf. We saw dolphins and paddled for what felt like forever."
"I have always wanted to see a manatee and this tour was exactly what I had hoped for. We went to a nice quiet canal and there they were. At least 30 manatee backs sunning themselves. We had one particular manatee that was very curious and kept swimming under our boards and coming up pretty close to check us out. We could have been there all day with him, I think. We also saw tons of fish and even a huge snapping turtle. If you want a personal nature experience this is the way to do it. Paddle boarding lets you get into places that you wouldn't normally be able to and with no prior experience. Don't be deterred by inexperience. This is really great!"
Reviews For Stand Up Paddle Lessons
"Top notch place! First time paddle boarding? Not a problem! They will teach you! Great views, great prices!!"
"Just had an amazing SUP lesson from Girard at Sobe Surf! My husband and I wanted to try SUP for a long time and we finally made it out using his birthday as an excuse. Girard was a great instructor. Very knowledgeable (he's a pro surfer) and extremely patient. We were immediately hooked on the sport and can't wait to go out again. We even saw a few dolphins!"
"Girard was a wonderful help to my two friends that had not paddled before. Great service and location. It's nice that he is open late and has "backyard" access to the water. I would highly recommend Sobe Surf to anyone who lives in the area—or out-of-towners like myself—who want to paddle while in the area. Thanks Girard!"
"Giving a whole new meaning to another day in paradise. It was serendipitous finding Sobe Surf! Girard is a special person who is truly passionate about his sport—not to mention a true pioneer! My granddaughters had the time of their lives paddle surfing with Girard and Kona. Great teacher. Awesome, fun and versatile sport."
"Sobe Surf is an excellent place to learn SUP. My husband (71) and I (69) have wanted to learn SUP but were concerned that it was a sport for a younger crowd. We picked Sobe Surf because of its appealing website and its location.

"Girard, the owner and instructor, is a professional surfer. He was very welcoming and reassured us that we could easily learn as he had taught his mother in her mid 70's. During the one hour class, he explained water safety, awareness of wind direction and choosing equipment. He emphasized the mental aspects—being relaxed and centered—as much as the physical components of SUP. His calm demeanor and encouragement were pivotal in our learning process. We returned the following 2 days to practice, during which he reinforced SUP principles.

"We plan to return next year and bring our children and grandchildren, as it is a great place for families."
"If you are new to SUP or a seasoned pro, Sobe Surf is a must on your travel list. With expert instruction from Girard you are bound to come away a better paddler with a big smile. I did!"
"The stand up paddle boarding was amazing! Girard was a great teacher. We felt as though he really cared about our experience. Nothing but good vibes all around. We paddled along dolphins and manatees. The experience far exceeded my expectations. You will not be disappointed! Thanks Sobe Surf!"
"Great experience for first-time paddle boarding. Girard was a great teacher and made us feel comfortable with this new experience. I would highly recommend him to anyone wanting to learn! We even saw some dolphins in the lagoon!"
"This was our first time trying SUP. 2 adults and 6 kids ranging in ages from 12-19. The staff was great and helped more than expected and was very attentive to the younger kids. By the time we were done, everyone was competent at SUPing and had a great time."
"My son and I scheduled our first SUP lesson this morning and we had a great time. The staff is amazing and very patient giving excellent instructions to these first timers. We were able to accomplish all the basic skills and managed to enjoy every minute of our lesson. Their location is absolutely perfect! If you have ever wanted to give this sport a try or are a seasoned SUP please be sure to stop in and give them a try. We will be back for some of their tours and just some rentals to enjoy the area. Thank you Sobe!"
Reviews For Stand Up Paddle Board Rentals
"Went to check out the place and see about paddle surfing. I rented a board and headed to the beach. Super easy and super laid back!"
"While on a business trip in Cocoa Beach, I extended my trip to hang out with my cousin who was also working in the area. We were looking to do some stand up paddling, but both being new to the area, we weren't sure where to go to rent equipment. A friend suggested we check out Sobe surf, and ask for Girard.

"Awesome suggestion…Girard was super cool & had a wide variety of boards, which was perfect because we ended up taking out a group of 4. The best part was that the rental location was prime…we literally walked 50 ft from the car, to the rental office, to the beach. We put the boards in the water and were off. While out enjoying some SUP, we were lucky enough to see a dolphin who decided to hang out with us for a while. Priceless!

"If you're ever in Cocoa Beach and want to take in some of the local sights from the water, go see Girard. He'll take great care of you. His rental rates are super reasonable and the experience is well worth the money!"
"Awesome place! Everyone was super nice and helpful. Really good prices on the paddle board and if you haven't tried it before they'll teach you. I'll defiantly be going back!"
"Very flexible and outstanding folks to work with. They were very accommodating and patient with our family and helped us every bit of the way. Also a great place to paddle around. Saw at least 4 manatees, 4 dolphin, and more fish than you could catch. Thank you!"
"Girard gave us good instructions/demonstrations (off the clock) before setting us loose. It isn't really the most picturesque location (close to 520), but if you paddle north a ways you can get back into some mangroves. A dolphin swam slowly within a couple feet of us in the shallow water… could have reached out and touched it."
"We have rented paddle boards from Sobe for several years. Girard is great and helps make sure you have a wonderful experience. Lots of dolphin and manatees and we love Kona!"
"This is our second year renting paddle boards. We all had a great time! We got to see manatees and dolphins playing. Stingrays gliding beneath our boards too! The owner was very friendly and helpful getting us all started. I would definitely recommend adding this to your vacation to-do list!"
"I have been coming to Cocoa Beach for a couple years and have rented an SUP from Sobe Surf each time I visit. I even purchased a board through Sobe last year which was shipped to my home in Chicago. Girard is more than accomodating and very knowledgeable about getting you the right gear for whatever experience you are looking for. I would reccomend renting from Sobe to anyone and will continue to use them as long as I continue to come to Cocoa Beach!"
Reviews For Surf Lessons
"I just wanted to thank Sobe Surf for a wonderful surfing lesson and an amazing experience! I really appreciated the private setting, and my instructor, Girard, was so kind, patient and sincerely cared about helping me learn how to surf and feel safe in the water. This was the best part of my vacation and I will remember this experience the rest of my life! Next visit I want to learn how to paddle surf! Thank you so much Girard. I highly recommend Sobe Surf. I know it will be the most memorable experience of your vacation… Learn how to surf and stand up paddle board from the best!!!"
"My daughters (ages 11 and 12), my niece (age 11) and I (age 29 ;)) booked a surfing lesson with Toby today. I cannot tell you how much fun we had. We were all successful too! Everyone was so friendly and laid back. This was one of the best activities I have done with my kids and something that they will always remember. Next time we are in Orlando, we will definitely make the trip back here and try another activity! Come check out this hidden gem of Cocoa Beach!"
"Intense waves, but had a blast with Sobe Surf. The real deal!"
"I just wanted to say hello and thank you so much again for Hannah's surfing lesson last week. She was overjoyed to say the least! It was the highlight of our vacation in Miami. You were absolutely wonderful and so sweet with her. My daughter is very, very shy—a "brainiac"—and a bit of a misfit at school. You took this self-conscious and awkward teenager last week and made her suddenly feel like the coolest kid around! Her confidence soared!!! Thank you again from the bottom of my heart for those transforming two hours! Please feel free to contact me should you come to NY and need info, advice, company, et al. We'd be more than happy to accommodate you!"
"Girard, you gave me a surf lesson over spring break. I just wanted thank you again. I absolutely loved it! You've inspired me to take some time this summer and travel. I've realized that traveling and meeting interesting people like yourself can teach you more than any classroom or text book ever could. It was a pleasure meeting you and I hope all is well. Thanks again!"
Reviews For Board Sales
"I was demoing SUPs in the area to buy and Girard blew me away with his products and service! What a super nice, helpful guy! Every other store had little advice and just sent me out on the water. Girard took the time to discuss a lot of factors with me and gave amazing advice. He then took the time to come out on the water with me and corrected my stroke and stance! He even offered to take me to the ocean later to show me how to surf my SUP. His rental and purchase rates were better than the other 5 stores I went to, so save your time and money and just see him first!"