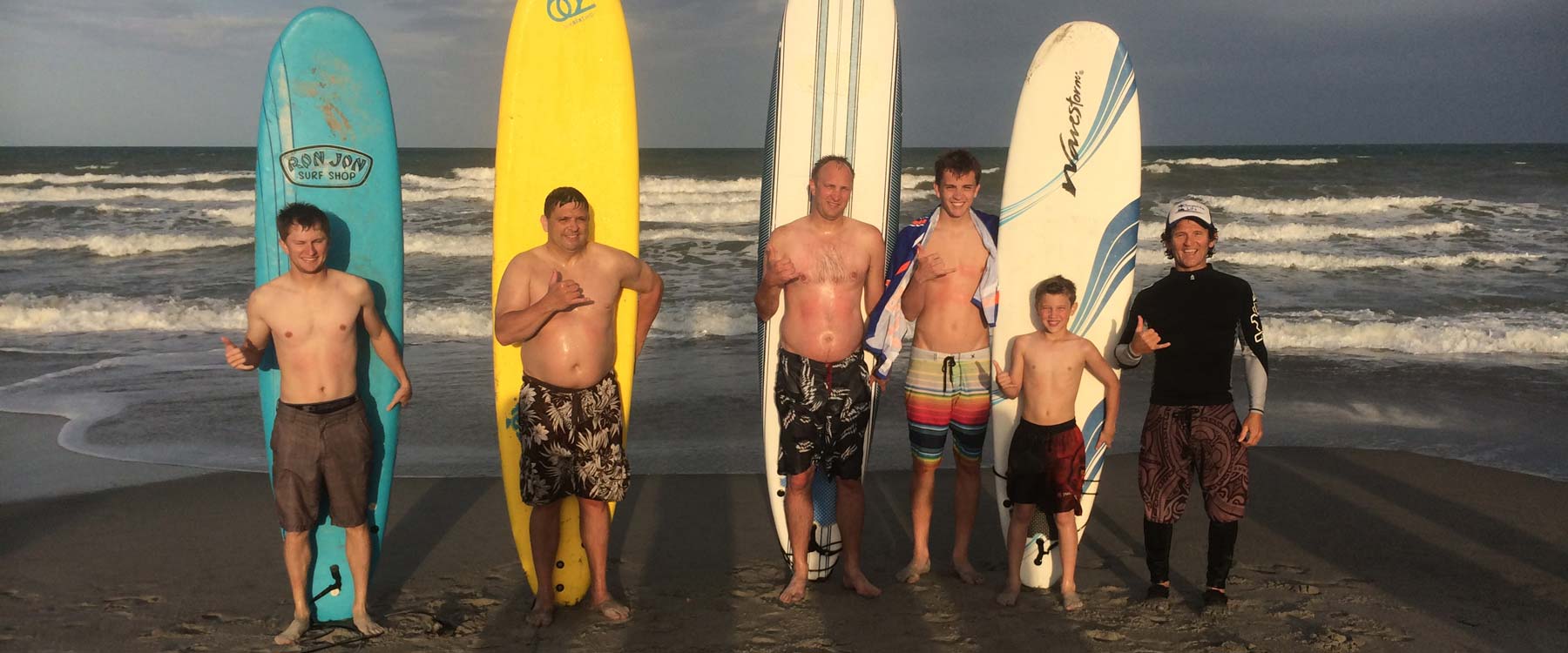 Surfing Lessons in Cocoa Beach
Learn how to surf in Cocoa Beach, Florida! SoBe Surf provides premium private surf lessons with lifeguard instructors. Enjoy the personal professional attention with just you or your private group in the surfing lesson.
You will  meet your Instructor at our Merritt Island Shop to check in (just 3 miles from the ocean), then follow your instructor to the appropriate beach for the lesson (determined by the surf conditions that day), or we will contact you the day before with the beach location without needing to come to the shop first. All you need to bring is swimsuit and sunscreen. We provide the Surf Board, Wet Suite if needed, and Expert Instructor!
If you're looking for a more private surf school experience, book a preferred time online or give us a call for any question at (305) 773-1142! We always answer the phone during daytime hours.
Surf Lessons In Cocoa Beach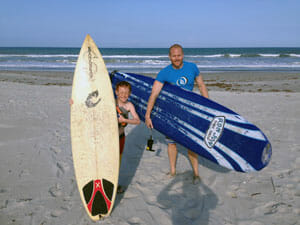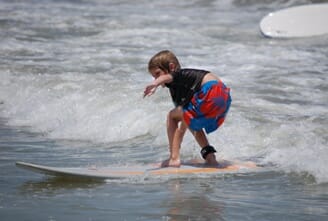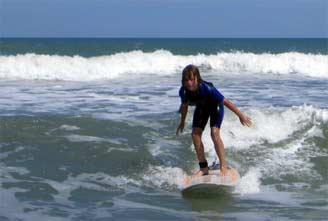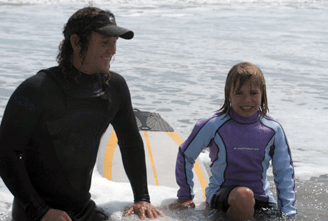 Surfing Lessons
Sobe Surf is not the typical surf school. We give you great equipment, personal service, and expert instruction from local lifeguard surfers for your private surf lessons.
Our surfing lessons typically consist of a 2-hour session in which you'll learn surf etiquette, how to paddle the board, how to choose the right wave, and how to pop up to your feet and ride. It's an exhilerating experience and super fun!
Lesson price includes all all equipment and lifeguard instructor. Book online then meet at Sobe Surf at 635 S. Plumosa Street and we'll get started from there!
Available 7 days a week.
Surf Lesson Rates
See below for lesson rates. Discounts are provided for multiple lessons and/or large groups. Lessons include instructor and all equipment. loaner wet suits are available during winter months upon request. Book online or Call us if you have any questions!
| Type of Lesson | # Students | 2 Hour Lesson (Total Cost) |
| --- | --- | --- |
| Private Lesson | 1 | $120 |
| Group Lesson | 2 | $180 |
| | 3 | $240 |
| | 4 | $300 |
| | 5+ | $60 for each additional person |
* Call for large group rates. We'll be glad to accommodate you and will come to your location!
How To Schedule
Scheduling a surfing lessons is easy and you can book online through our website. If you'd prefer, you can also call us at (305) 773-1142. Either way, we'll be glad to get you started!
Surf Lessons In Cocoa Beach
Location
SoBe Surf's Cocoa Beach Area  Watersport Center is located on Merritt Island at 635 S. Plumosa Street. Have a look at the map below for directions. We look forward to seeing you here and having a great time in the water!
If you have any trouble finding us at our Cocoa Beach location, just give us a call at (305) 773-1142 and we'll be glad to help you out!
Testimonials
"My daughters (ages 11 and 12), my niece (age 11) and I (age 29 ;)) booked a surfing lesson with Toby today. I cannot tell you how much fun we had. We were all successful too! Everyone was so friendly and laid back. This was one of the best activities I have done with my kids and something that they will always remember. Next time we are in Orlando, we will definitely make the trip back here and try another activity! Come check out this hidden gem of Cocoa Beach!"
Family, Group, and Local Discounts
Ask about discounts for families, large groups, teams, military, and locals. We'll be glad to help you out!
More Things We Offer in Cocoa Beach
If surf lessons aren't exactly your thing, check out these other things that we offer!
Questions & Inquiries
Call us at (305) 773-1142 or send us an e-mail to get further information on lessons, rentals and tours in Cocoa Beach and Miami.
Ready To Go?
If you know what you're looking for and simply want to see the calendar, just click on the button below to view our complete schedule and to book online!
Surf Lessons In Cocoa Beach