Florida's #1 Surfing Lessons & Stand Up Paddle Source!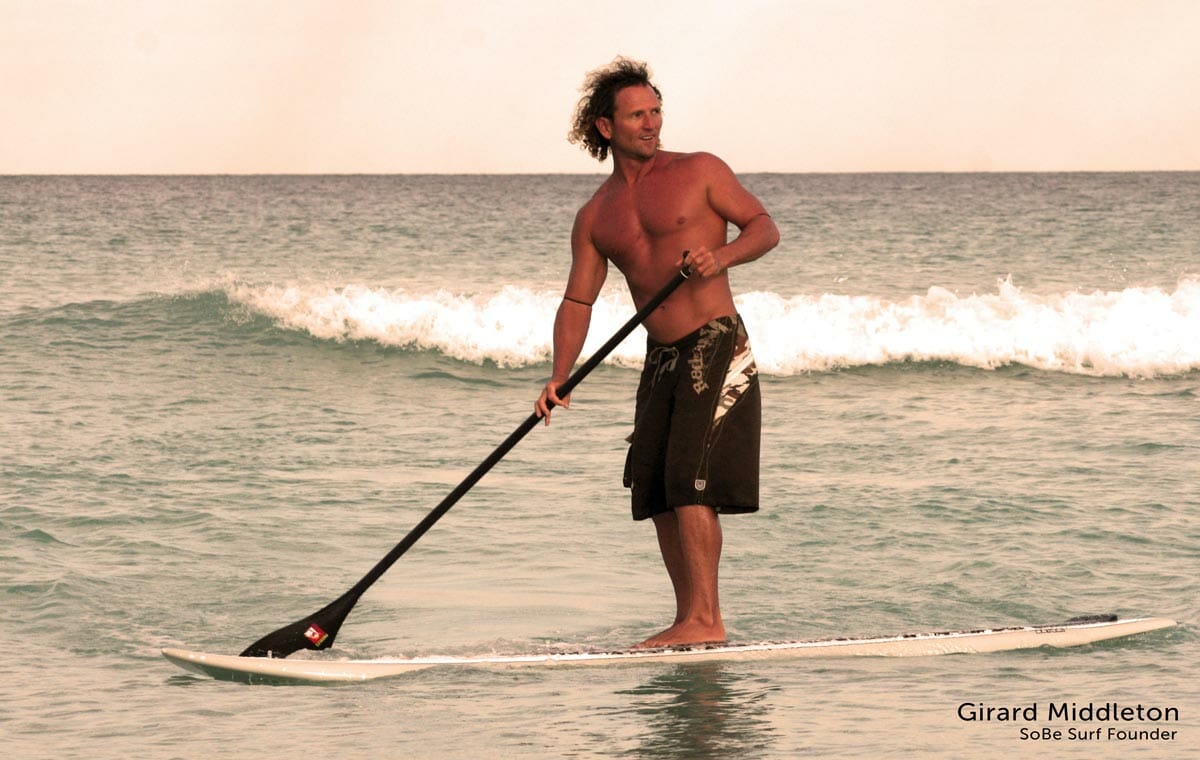 Surf Lessons, Stand Up Paddle Lessons and Eco Tours
Learn to surf, paddle board, or adventure on a stand up paddle nature tour with SoBe Surf. We teach lessons and guide excursions in Cocoa Beach and South Beach, Miami, Florida. You'll have a safe, active, exciting time with instructors that are focused on your success. And most of all, we provide experiences that are fun!
Whether you're looking for a single lesson or are planning a group outing, we can put together the experience you are looking for!
Choose your Florida location…
We are passionate about providing the highest quality surfing lessons & stand up paddle lessons, tours, rentals and sales for each of our clients. Explore the Miami or Cocoa Beach/Merritt Island portions of our website and book online. You'll have an amazing time! Founded in 2002 by pro SUP athlete Girard Middleton (Owner/Operator), we specialize in personal professional care, not high volume. We hope to get you & your family out on the water soon!
Celebrating 14 years of teaching surf and stand up paddle in Florida!
I had family in town form out of state, and we saw people standup paddle boarding. We all agreed we wanted to try it. I called SoBe Surf, and two hours later we were on our own PRIVATE tour in the Banana River. They knew right where to go to see manatees up close and personal. What a great day! They made my families trip extra special! Thanks for the great memories :)