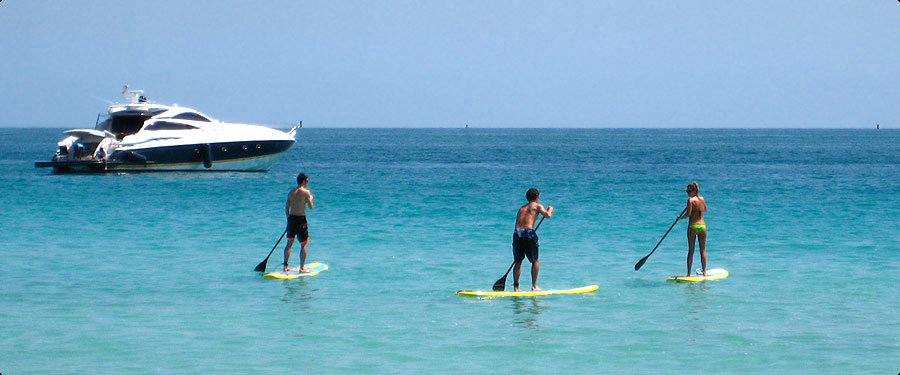 Stand Up Paddle Tours in Miami
Experience stand up paddling and explore the great sights and natural habitat in Miami on a guided SUP tour! We provide the equipment and guides needed to make it easy for you to get right on the water. Perfect for both beginners and experienced paddlers looking to see something new. We often see dolphins, manatees, and lots of other aquatic life. Read below for more info!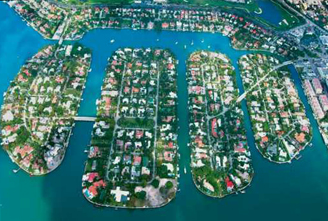 SUP Tour Package Overview
Our stand up paddle tour packages include first priority for booking reservations and scheduling, and place less emphasis on time constraints so you can relax and enjoy the tour at your own pace. Well-timed breaks are provided to ensure your comfort. Tours include:
Complimentary group and individual photos (taken with an iPhone and emailed/texted following tour).
Flexible scheduling—all tours can be arranged any time of day, including sunset tours (except monument island tours which are only offered on weekdays to avoid boat traffic and crowds).
All skill levels and ages are welcome!
Biscayne Bay SUP Tour
Biscayne Bay is a state aquatic preserve near downtown Miami. The area is home to aquamarine waters, amazing wildlife and some of the most spectacular real estate in the Miami area.
Our Biscayne Bay stand up paddle tour is an easy, inexpensive and fun tour that takes you around one of the most picturesque and beautiful areas of Miami. Tour itinerary includes either Sunset Island or Monument Island (based on wind and weather conditions). We often see manatees and dolphins. A great way to enjoy Miami in an active way. Available 7 days a week. 1–5 people. Approximately 2 hours total.
Stand Up Paddle Tour Prices
Our stand up paddle tours are exclusive to private groups or individuals (no public groups or split groups). We give personal instruction that is either private (1 on 1 with the instructor) or exclusive to your group of 2 or more. We can accommodate as many people as you would like to bring. Our prices are as follows:
Private Tour –

$130

One-on-one private tour with your guide. You'll get full, undivided attention to help you see the sights that you want to see, get the workout that you want to experience, and improve the skills that you want to learn. 2 hours. All equipment included.

Group Tour –

$80/person

Perfect for couples, families, and friends, as well as larger groups like teams or company team building activities. You and your group will see some of Miami's most beautiful views together and have a great time! 2 hours. All equipment provided.
How To Book
Easily book your stand up paddle tour online. Just click the link below to get started!
Questions & Inquiries
Call us at (305) 773-1142 or send us an e-mail to get further information on surf lessons, stand up paddle lessons, board rentals and stand up paddle tours in Miami.
More Things To Do In Miami Beach
Check out these other things we offer:
We're Also In Cocoa Beach!
SoBe Surf is also located in Cocoa Beach! Here are some things that we offer there:
Ready To Get Started?
Click on the button below to view our complete schedule and to book online. You'll be all set within minutes!