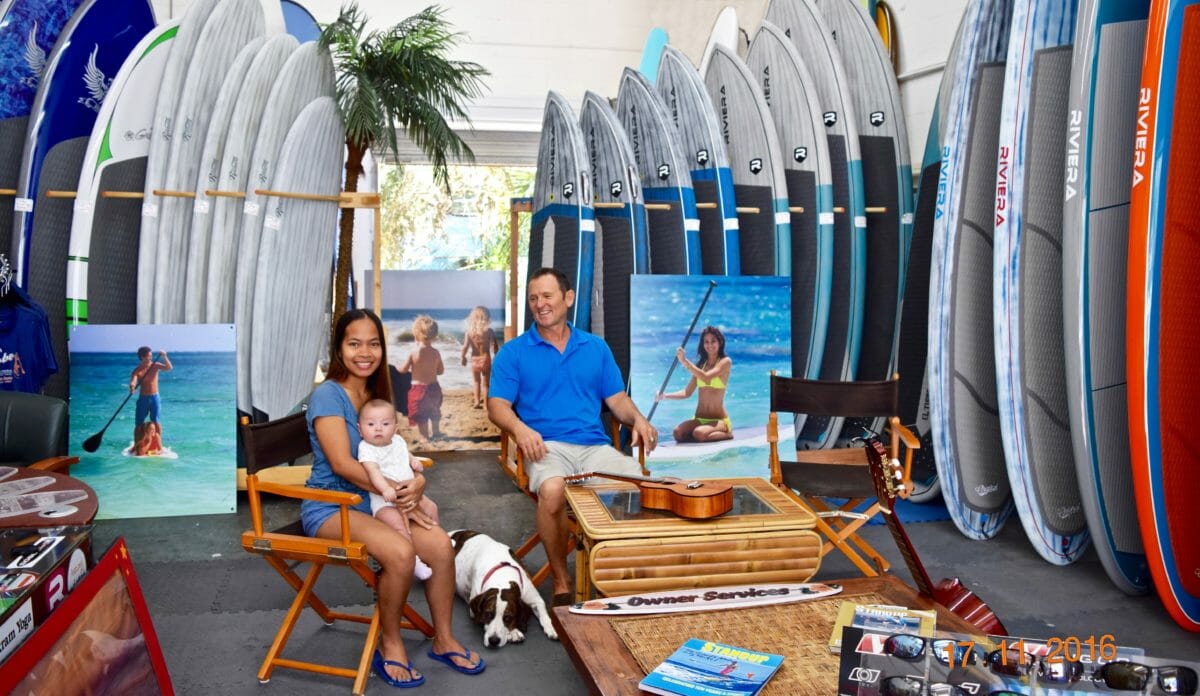 Cocoa Beach Area Paddle Board and Kayak Experts!
Come feel the aloha spirit with SoBe Surf & Paddle in Cocoa Beach/Merritt Island, Florida (the closest beach to Orlando / Disney and Kennedy Space Center). Florida's #1 source for paddle board and kayak nature tours, paddle board sales, kayak sales,  SUP rentals, kayak rentals and surfing lessons! Visit our Shop Page for info on standup paddle board sales and kayak sales. We keep a massive inventory of the best equipment for the best prices. Our Cocoa Beach area shop is located in the heart of Merritt Island—just blocks from our private launch into the Banana River Aquatic Preserve and nature sanctuary, a mere 4 miles from the ocean, and 7 miles from the Port Canaveral Cruise Ship Terminal. We offer unique, private access to the water with a safe peaceful launching area (free of noisy jet ski or boat traffic) where our boards and kayaks are kept. We are also now providing Kayak and Paddle Board services at the Veteran's Memorial Center (beautiful waterfront park and museum). Free parking at both locations… Park and paddle! Call us at (321) 926-6571 or book online to schedule! We offer free demos before purchasing paddle boards or kayaks if desired and free expert instruction with every sale.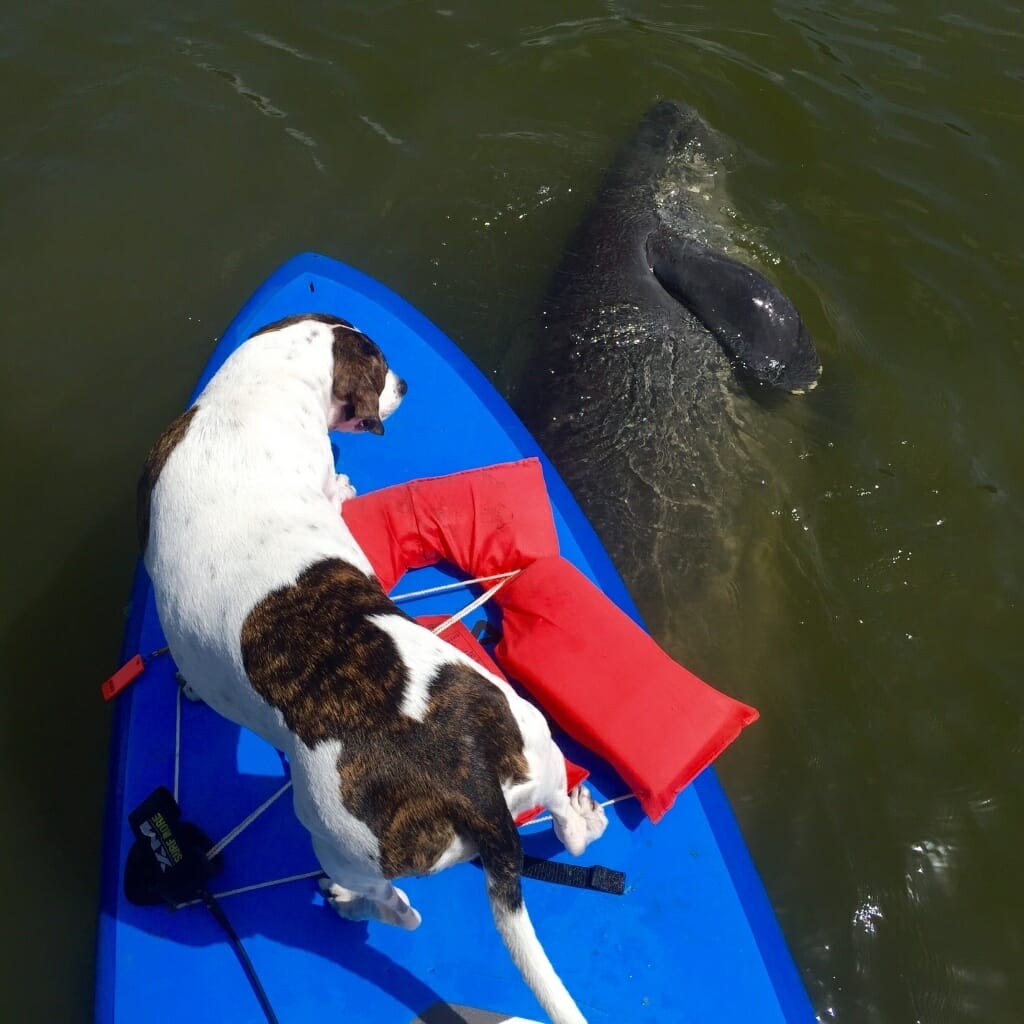 Stand Up Paddle Board and Kayak Nature Tours
SoBe Surf offers a variety of tour packages to fit your schedule and interests! You'll have the chance to see beautiful scenery, wildlife, and have a great time outdoors! Tours are great for all ages, and beginners are welcome. Mix paddle boards and kayaks as desired. Easy for beginner stand up paddlers. Read more about our SUP nature tours and book using the button below!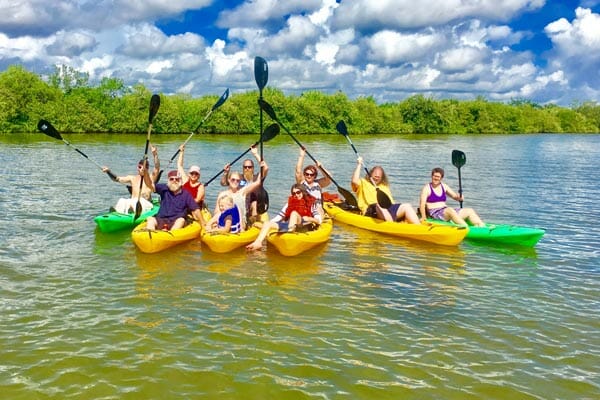 Kayak Rentals
Take the hassle out of getting on the water by renting a kayak from SoBe Surf! We have high-quality equipment located right on the water, so there's no hassle with loading and unloading from your car. Just show up and explore! No motorized vessels allowed at our launch sites so enjoy the peaceful setting free from noisy jet ski traffic.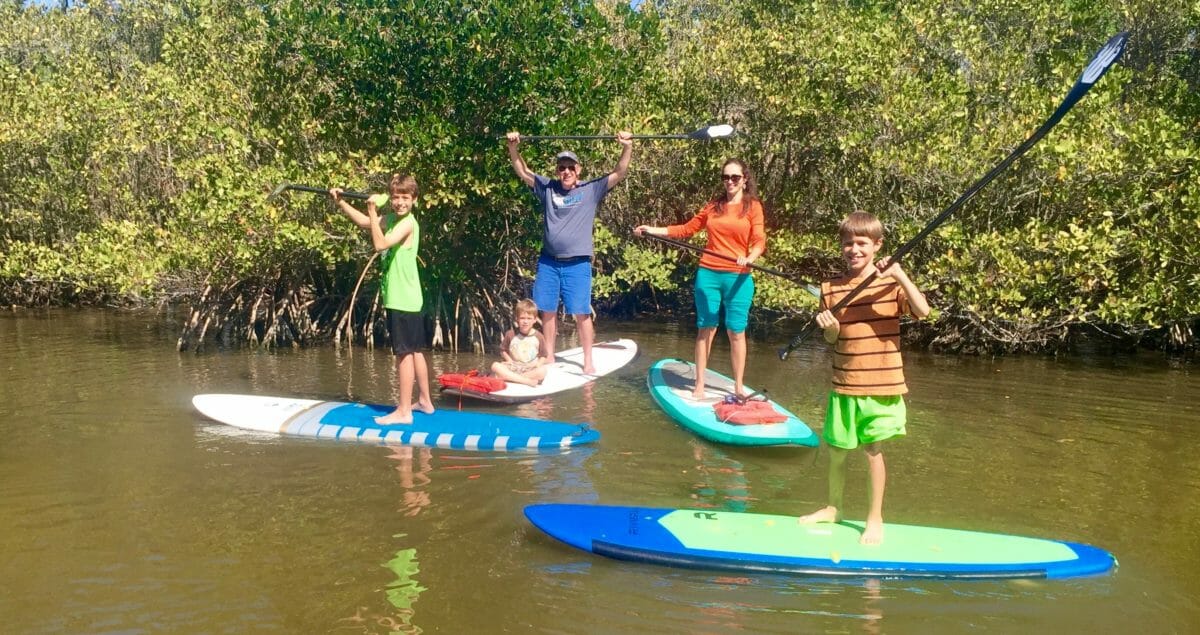 Stand Up Paddle Board Rentals
We have a variety of paddle board equipment for beginners to advanced paddlers and SUP surfers–flat water or waves. You can take a SUP out to explore the wildlife refuge or to simply get some outdoor exercise. Find out more about stand up paddle board and surfboard rentals near Cocoa Beach! SUP Race boards also available for rent.
No motorized vessels allowed at our launch sites so enjoy the peaceful setting free from noisy jet ski traffic.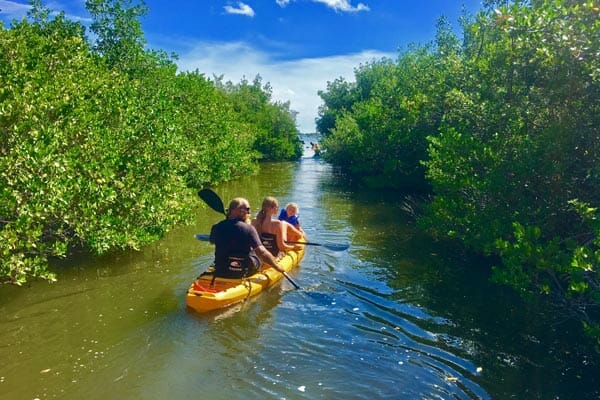 Kayak Eco Tours
Adventure on an easy-paced kayak excursion in the beautiful Banana River Lagoon waters around Merritt Island, FL. Your guide will show you wildlife that could include various native and migrating birds, peaceful manatees, fish and even dolphins. It's a great outing for people of all ages and skill levels! Mix in paddle boards if you like.  No motorized vessels allowed at our launch sites so enjoy the peaceful setting free from noisy jet ski traffic.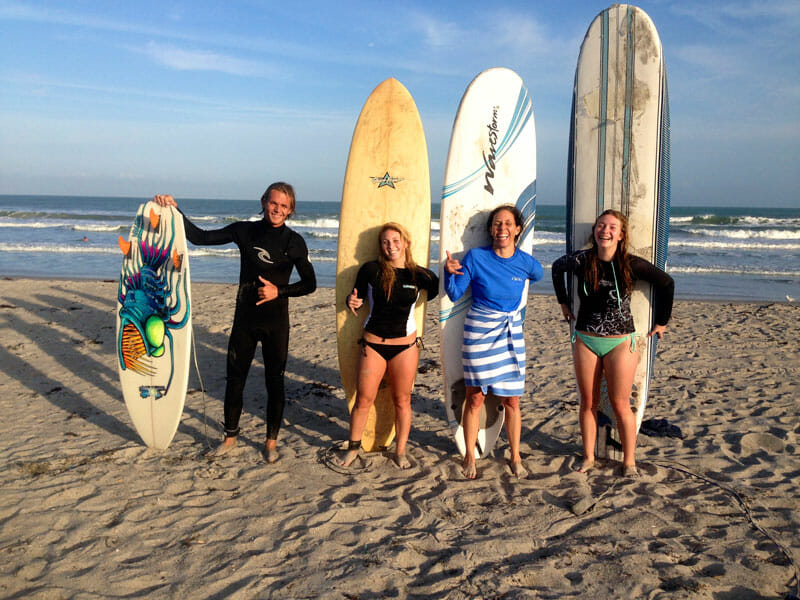 Surf Lessons
Sobe Surf is not the typical surf school. We give you great equipment, personal service, and expert instruction from local surfers and guides, with private beach access from our property. Surf lessons are great for kids, adults, individuals, and groups of all sizes! Read more about surf lessons in Cocoa Beach and book by clicking the button below!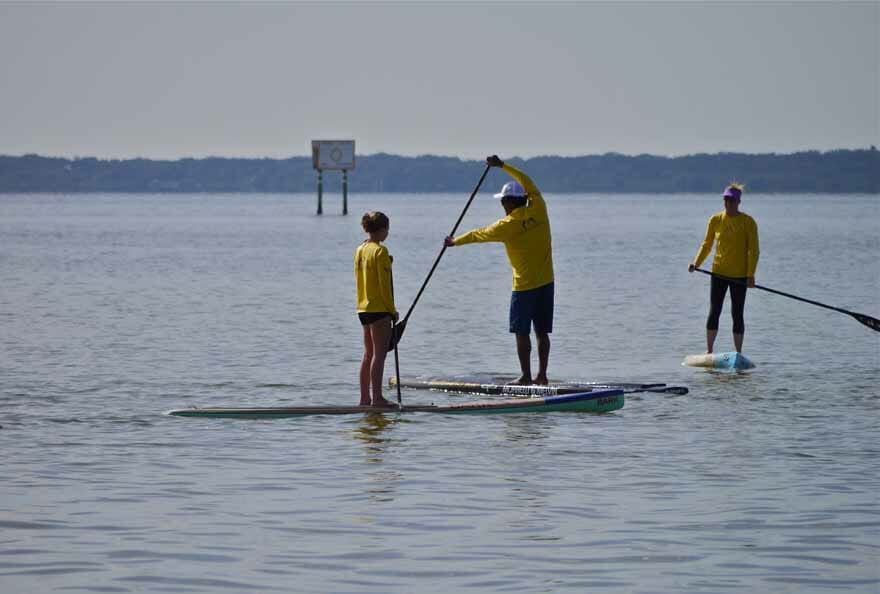 Stand Up Paddle Lessons
Stand up paddle lessons are our specialty! Lessons are available on a flexible schedule, so we can set up a time that works for you. We do private lessons for individuals, small groups (2–10 people), and large groups (more than 10 people). Whether you are a first-timer wanting to try it out, a learning paddler seeking to build your skills, or an experienced paddler looking to improve race finish times or to surf better, we can get you there faster with helpful coaching and expert insights into the sport. Find out more and book a beginner SUP lesson by clicking the booking button below!
Private Stand Up Paddle Surf and Race Coaching
If you are seeking to take your stand up paddle surfing or racing to the next level and want more personal attention than group lessons provide, look into private coaching options. Read more about getting started with a SUP coach and book your lesson below!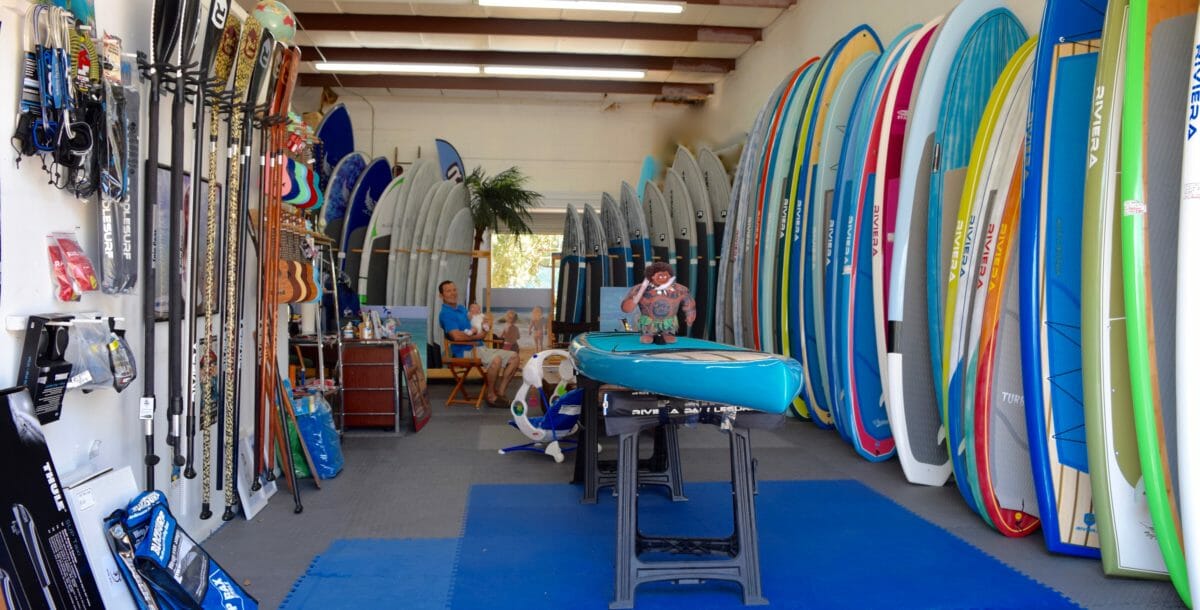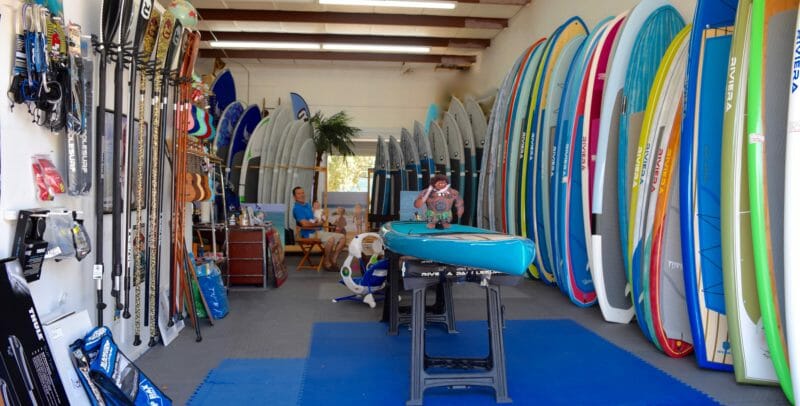 Location
SoBe Surf's Cocoa Beach center is located on Merritt Island at 635 S. Plumosa Street. Have a look at the map below for directions. We look forward to seeing you here and having a great time in the water!
If you have any trouble finding us at our Cocoa Beach location, just give us a call at (321) 926-6571 and we'll be glad to help you out!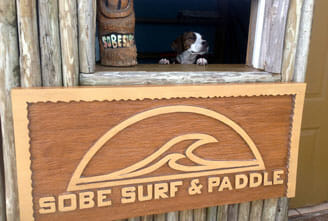 Questions & Inquiries
Call us or send an e-mail to get further information on lessons, rentals and tours in Cocoa Beach!
(321) 926-6571