SoBe Surf in the Media
SoBe Surf has been proud to be featured as the source to go to for information about surfing, stand-up paddle surfing, and surfing lessons in the Miami Beach area. Below are a few videos, articles, and other media pieces that have featured what we love to do.
Video
Just Down The Road
Girard Middleton Bio on Plum TV
FOX TV Channel 7 Style File Feature on SoBe Surf
The Travel Channel
The Travel Channel's World's Sexiest Beaches featured Sobe Surf in their Miami episode and they gave us great reviews. Good fun!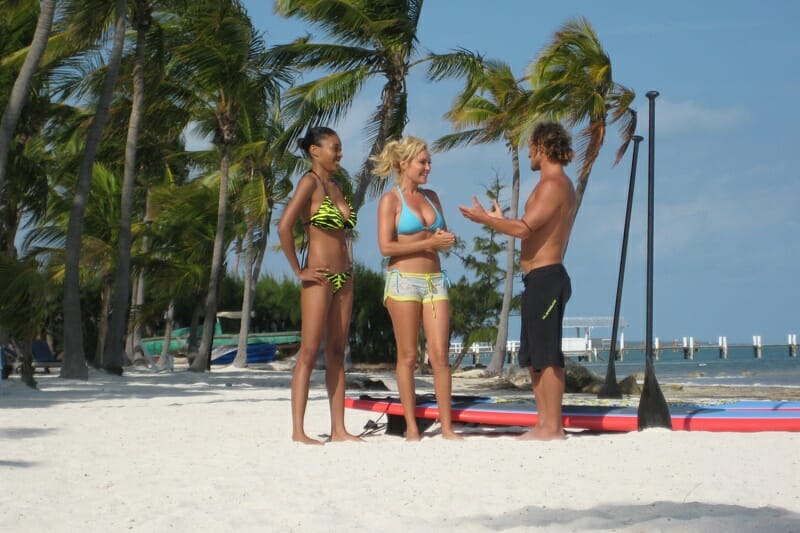 Newspapers and Other Media Formats
Sobe Surf has also been in a few newspaper articles. Check these links out for more!
☆ The Last 10 Years of Stand Up Paddling Through My East-Coast Eyes  (StandUp Journal · 2016)
☆ Ten Reasons Why Your Scouts Should Try Stand-Up Paddleboarding  (Scouting Magazine · April 2012)
☆ Who's Who of SUP  (StandUp Journal · 2012)
The Swell Season  (The Wall Street Journal Magazine · June 10, 2010)
Stand Up and Paddle the Banana River  (i.SeeKissimmee.com · May 25, 2010)
World's Best Paddleboarder Gets Standing Ovation  (Florida Today · January 14, 2012)
Great Salt Lake: Surf's up  (The Salt Lake Tribune, June 2009)
Boardrider of the Month: Girard Middleton  (The Beachside Resident, August 2009)