SUP Ding Repair Near Cocoa Beach
Paddleboard manufacturers have been making boards stronger in recent years, with new developments like kevlar rails that Riviera Paddlesurf is now using on their boards. This greatly increases durability and protects against dings where they happen most, while also keeping the boards light in weight.
Sometimes accidents still do happen, and in most cases a paddle board can be restored to beautiful condition at much less of a cost than replacing the board. If your board has been damaged and you're located in the Cocoa Beach area, we can help you get your board fixed.
We've built a relationship with a local auto body restoration technician, James Fairchild, who does outstanding work. Watch the embedded video to meet James and learn more about how to get your stand up paddle board repaired!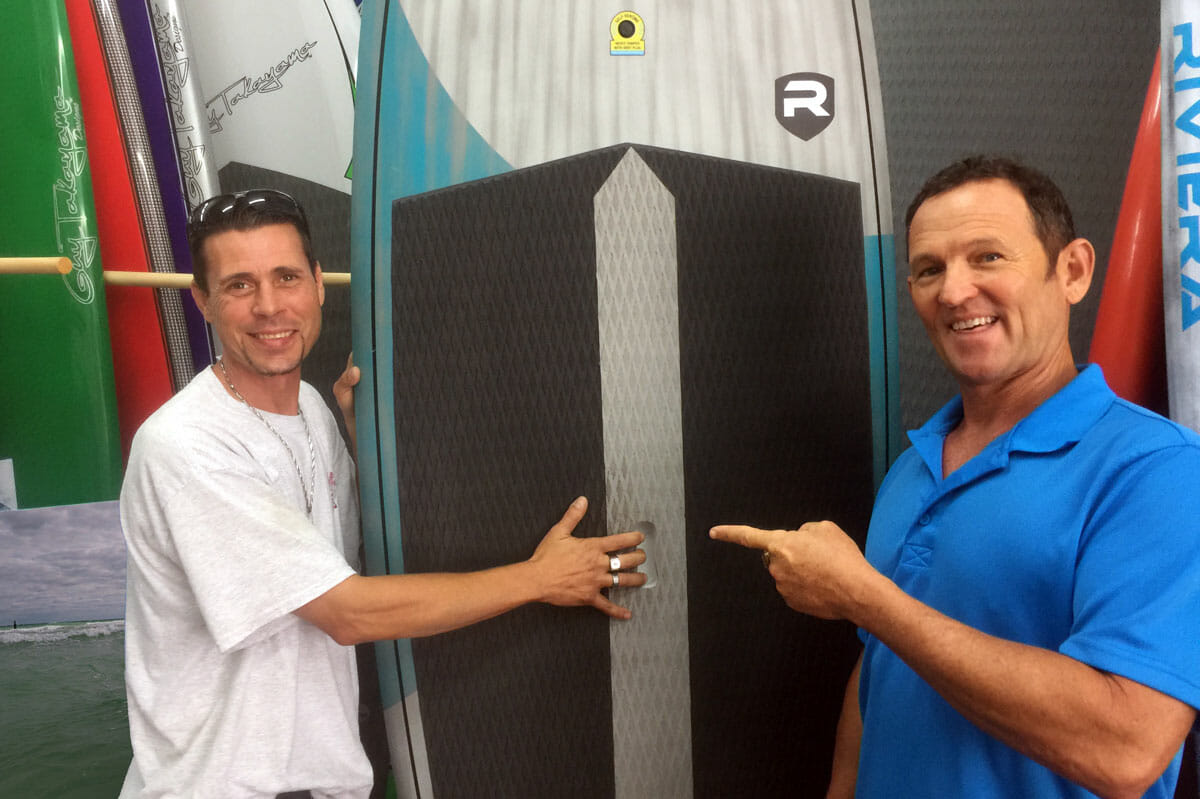 SoBe Surf and Paddle is located at 635 South Plumosa Street, Merritt Island, FL. We're open from 10–5 seven days a week. You can stop by or give us a call at (305) 773-1142 and we'll be happy to help!