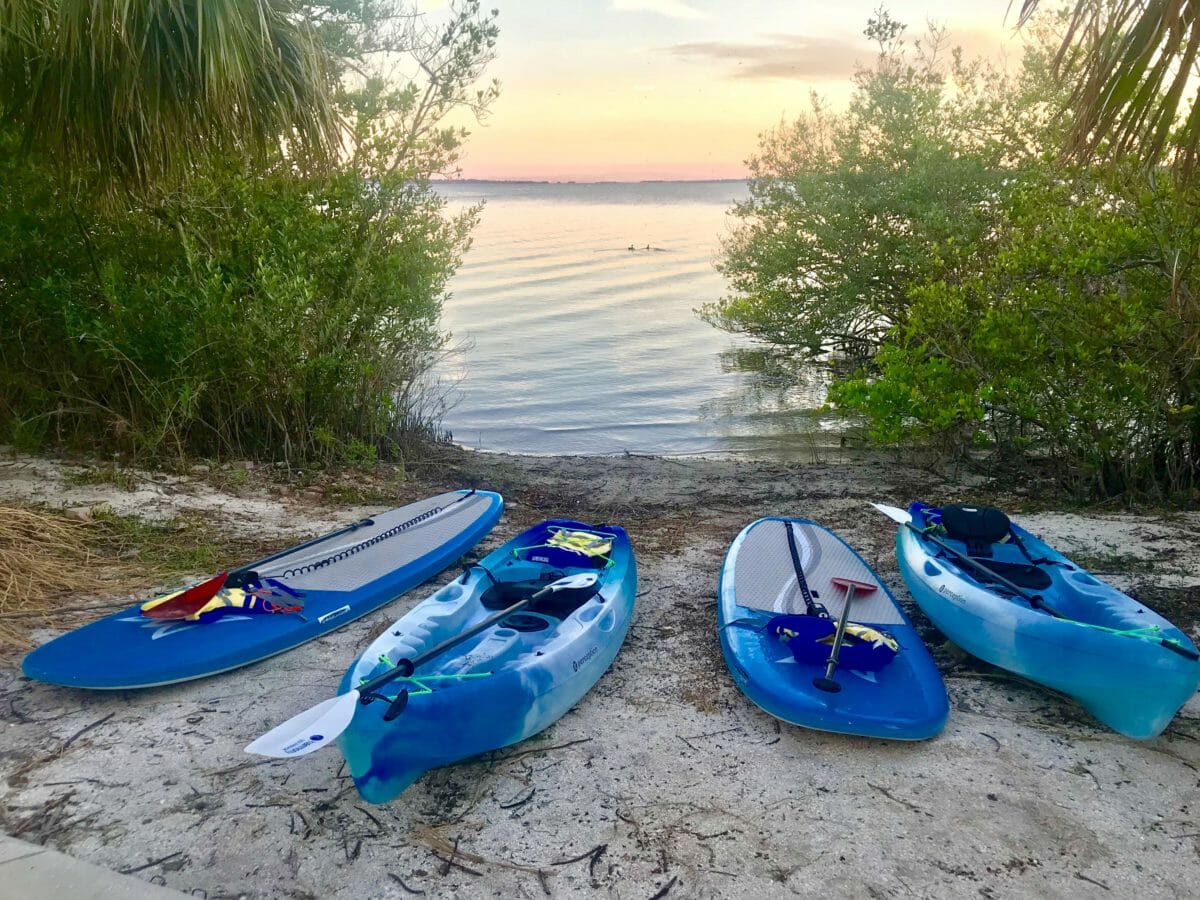 SUP Paddle Board Rental and Kayak Rentals Near Cocoa Beach
Stand Up Paddle Board and Kayak Rentals
SoBe Surf & Paddle has waterfront kayak and stand up paddle board rentals on the Banana River Lagoon Wildlife Aquatic Preserve. Our rentals and launch are located at the Brevard Veteran's Memorial Center (3 miles from Cocoa Beach, behind the Merritt Island Mall), 400 S. Sykes Creek Parkway, Merritt Island, Fl 32952. Book online and go directly to the Veterans Center, or call us from the Veteran's Center and we will be right there to help you (our shop is minutes away). Mix and match kayaks and paddle boards, we have a huge selection of equipment for all skill levels kept just steps away from our water launch into the Banana River Lagoon Aquatic Preserve. The launch is right behind the Vets Museum building (see photo at top of page). A percentage of all our rental fees go to support our great Veterans!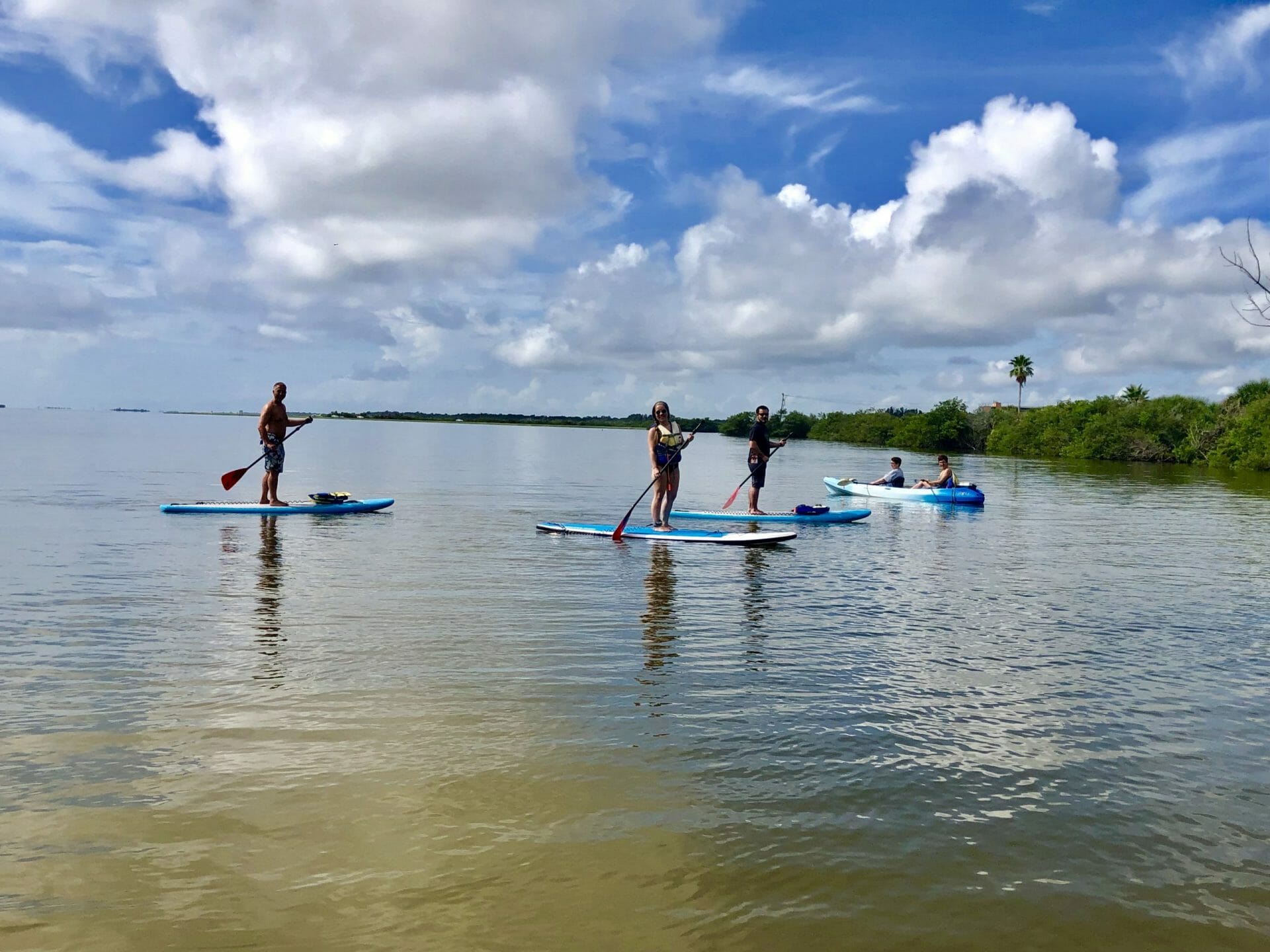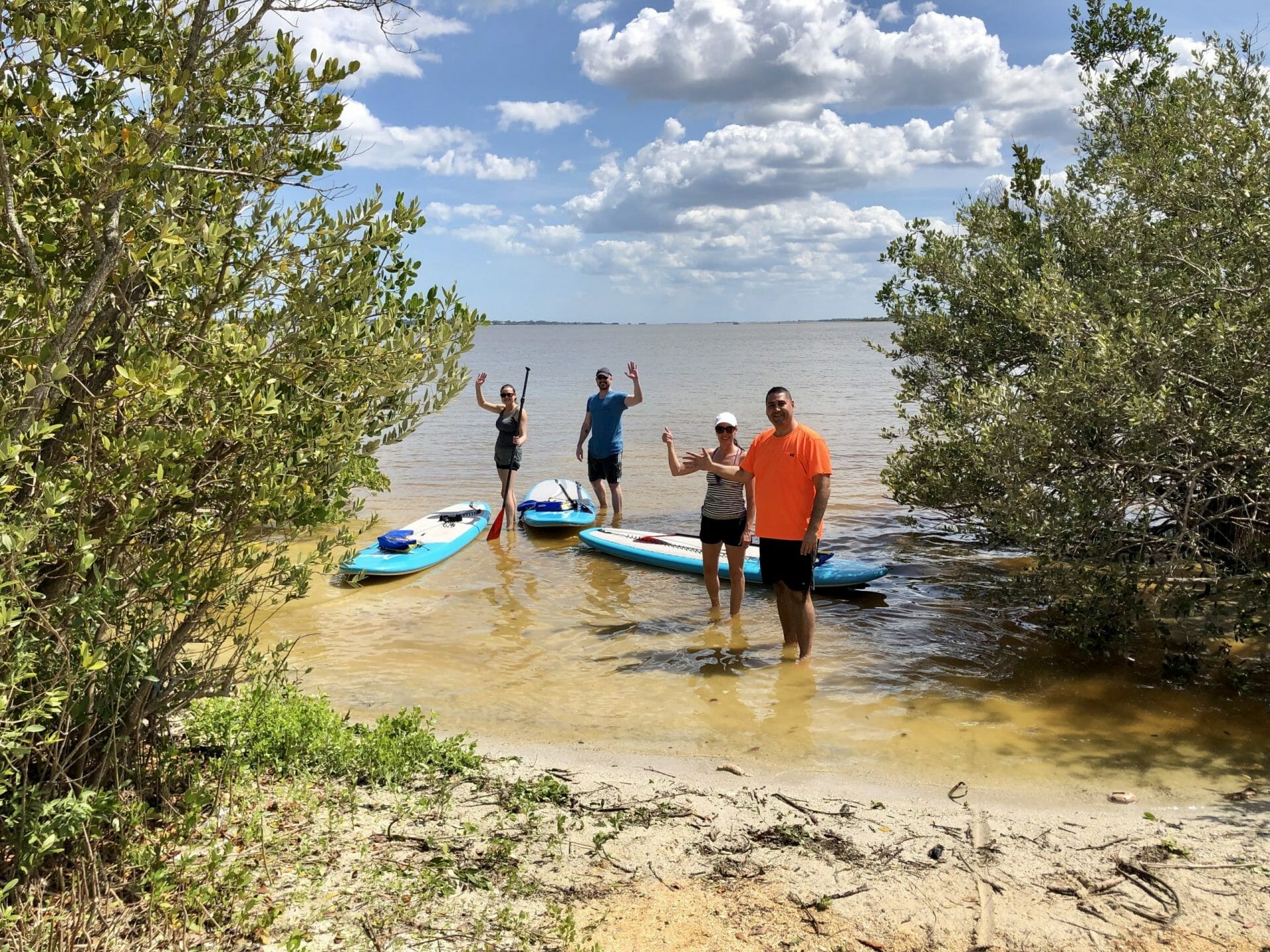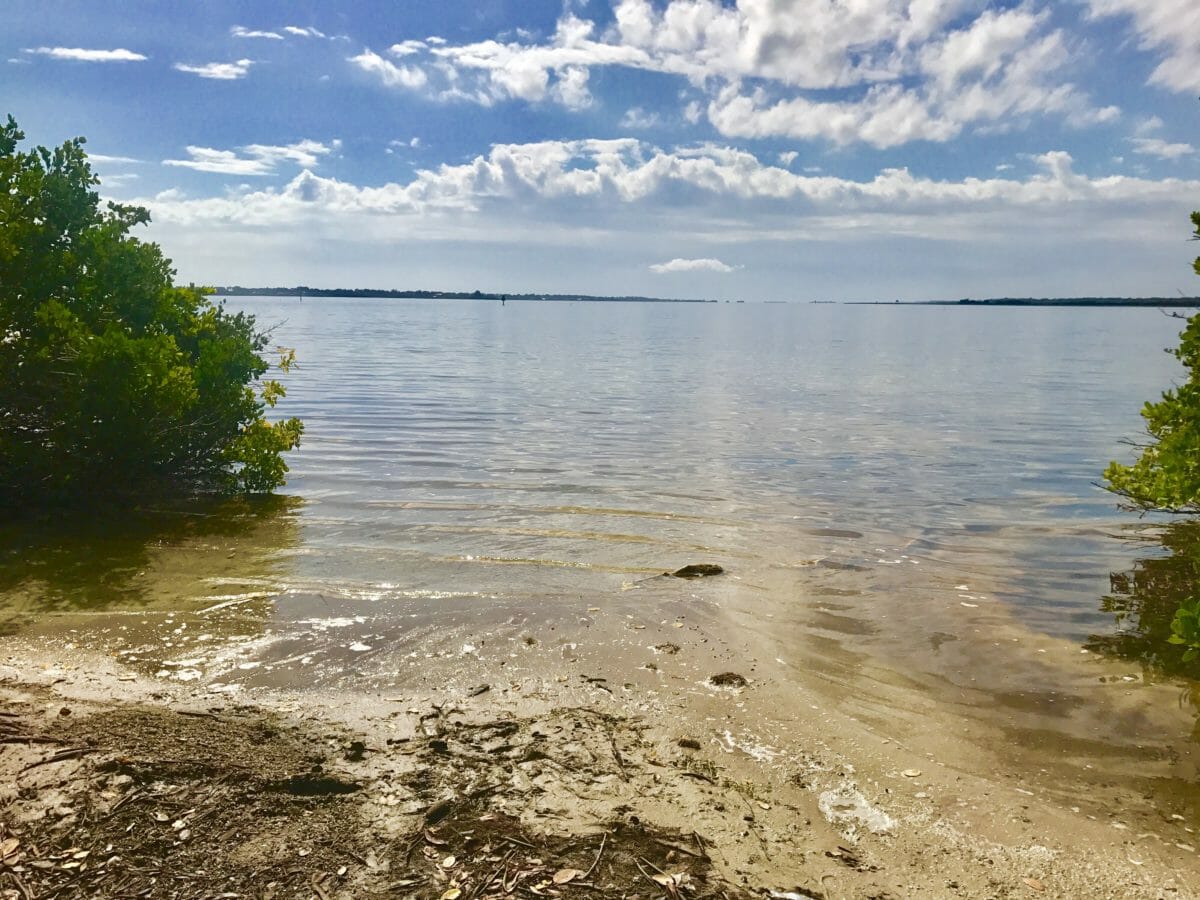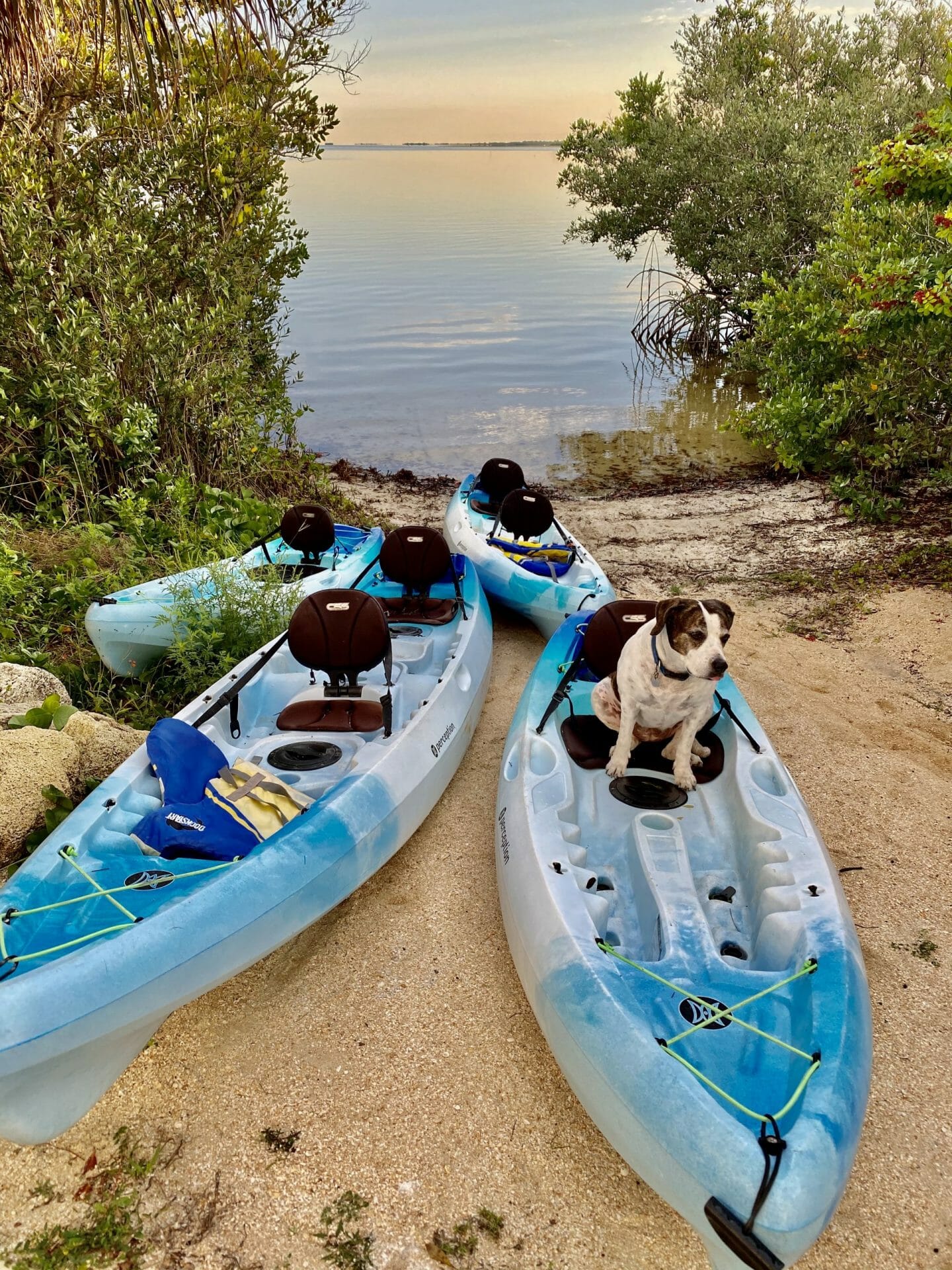 Paddle Board Rentals and Kayak Rentals In Merritt Island Cocoa Beach
Testimonials
"While on a business trip in Cocoa Beach, I extended my trip to hang out with my cousin who was also working in the area. We were looking to do some stand up paddling, but both being new to the area, we weren't sure where to go to rent equipment. A friend suggested we check out Sobe surf, and ask for Girard.

"Awesome suggestion…Girard was super cool & had a wide variety of boards, which was perfect because we ended up taking out a group of 4. The best part was that the rental location was prime…we literally walked 50 ft from the car, to the rental office, to the beach. We put the boards in the water and were off. While out enjoying some SUP, we were lucky enough to see a dolphin who decided to hang out with us for a while. Priceless!

"If you're ever in Cocoa Beach and want to take in some of the local sights from the water, go see Girard. He'll take great care of you. Oh yeah, he prefers if you pay with cash but he accepts credit cards as well. His rental rates are super reasonable and the experience is well worth the money!"
"This is our second year renting paddle boards. We all had a great time! We got to see manatees and dolphins playing. Stingrays gliding beneath our boards too! The owner was very friendly and helpful getting us all started. I would definitely recommend adding this to your vacation to-do list!"
"Very flexible and outstanding folks to work with. They were very accommodating and patient with our family and helped us every bit of the way. Also a great place to paddle around. Saw at least 4 manatees, 4 dolphin, and more fish than you could catch. Thank you!"
Scheduling and Reservations
To schedule and reserve, simply use the book now button. Alternately, you can call us at (305) 773-1142 and we'll get you all taken care of!