Meet Kona!
Kona is our shop dog and SUP pup! If you swing by the stand up paddle board shop in Merritt Island, she'll likely be the first person to greet you! : )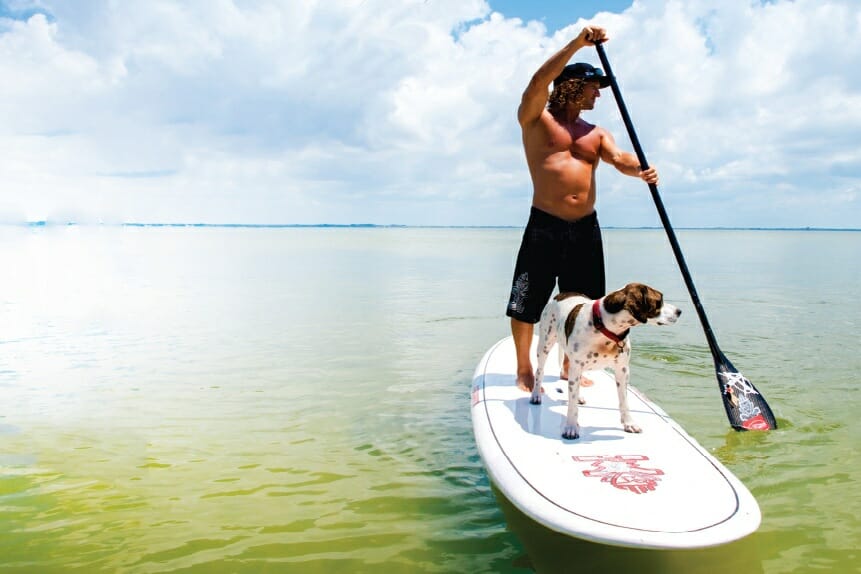 Girard Middleton and Kona paddle boarding near Cocoa Beach.
Kona visiting manatee friends on a stand up paddle eco tour near Merritt Island.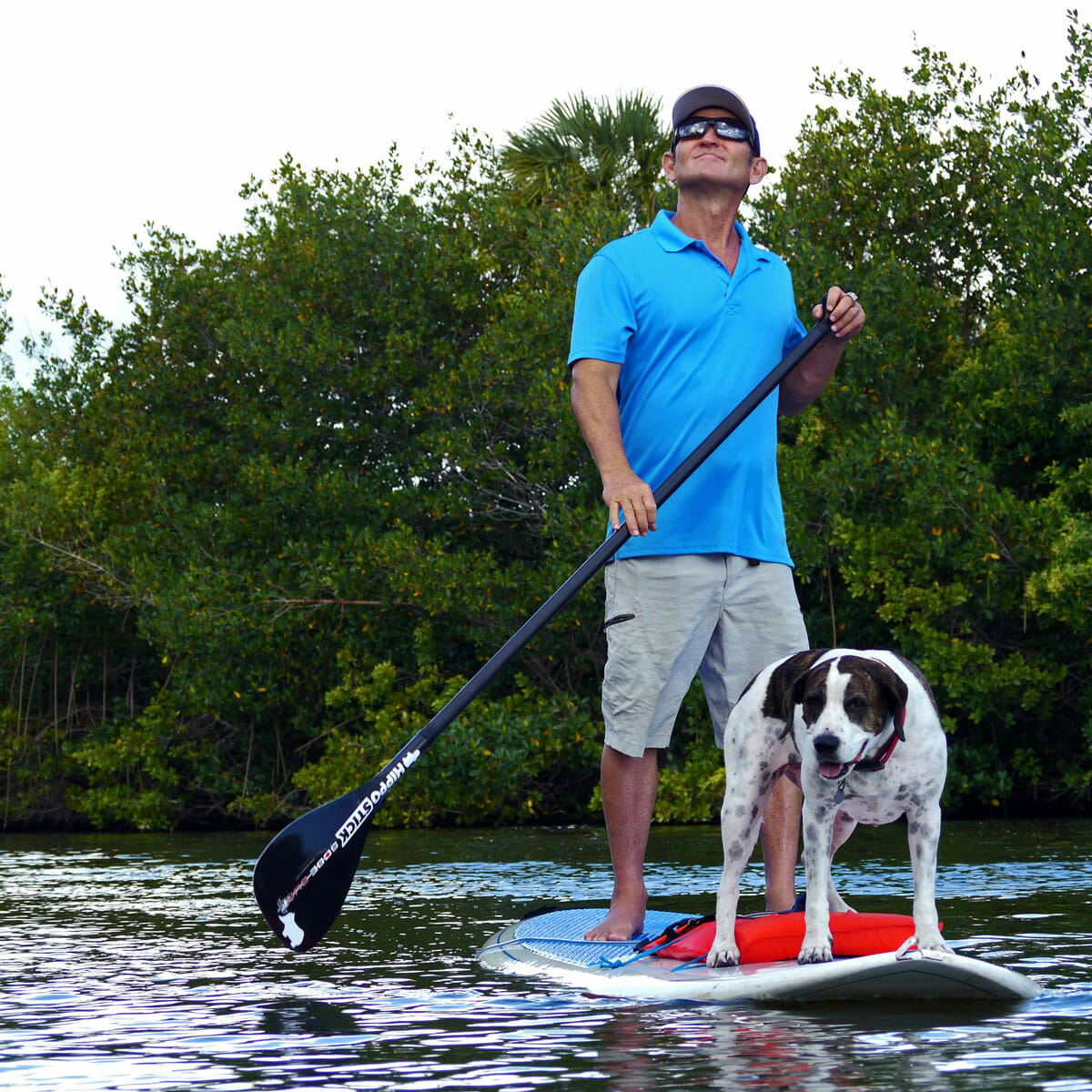 Girard and Kona guiding a Mucho Manatee Tour off Merritt Island near Cocoa Beach.